2019 Pride in Reno and all the beautiful people
This summer is hot, clear, and typically packed with things to do here in the High Sierras. One of our favorite things, we wait all year for, is PRIDE. Some of our family as many of you know are queer and not only do we love our community but we take every chance we get to participate and celebrate!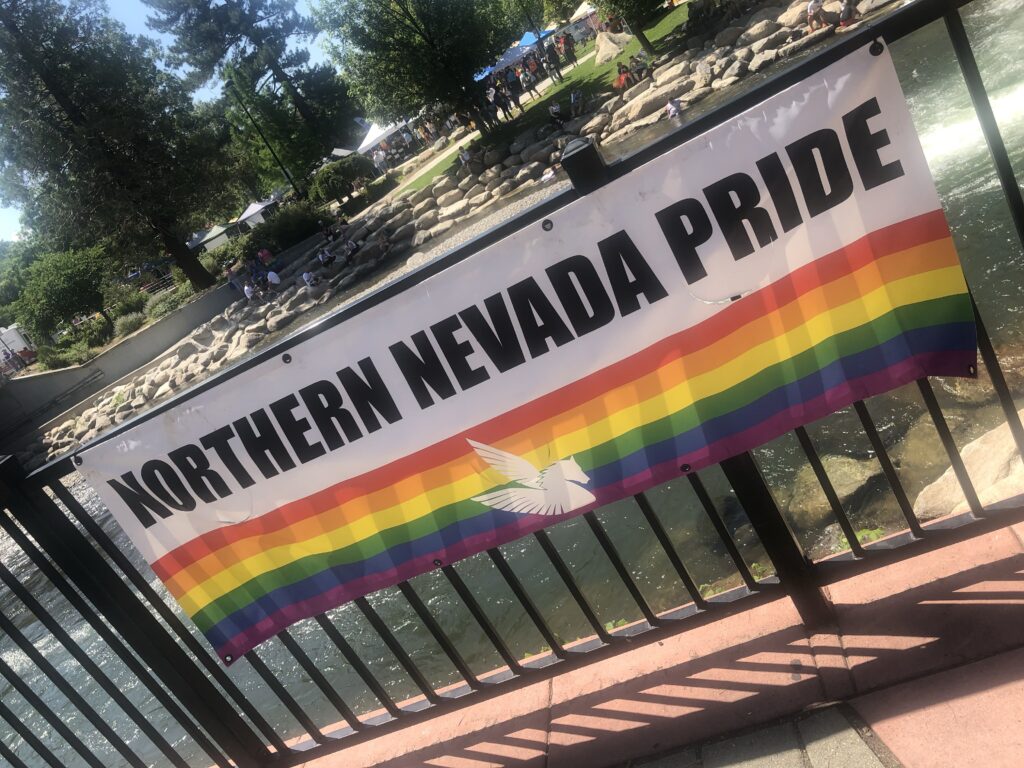 The Truckee Riverwalk is beautiful with all the changes over the years. The park down by the river, Wingfield Park, was full of vendors, colors, food, and HEAT. Man this year was hot as hell lmao! We wandered around enjoying all of the booths and watching the people. A few times we did actually see people fainting because of the heat.
I was happy to see all the major schools in the area and of course University of Nevada Reno and Orvis in attendance. Some of our favorite ones had picture stations for you to photograph: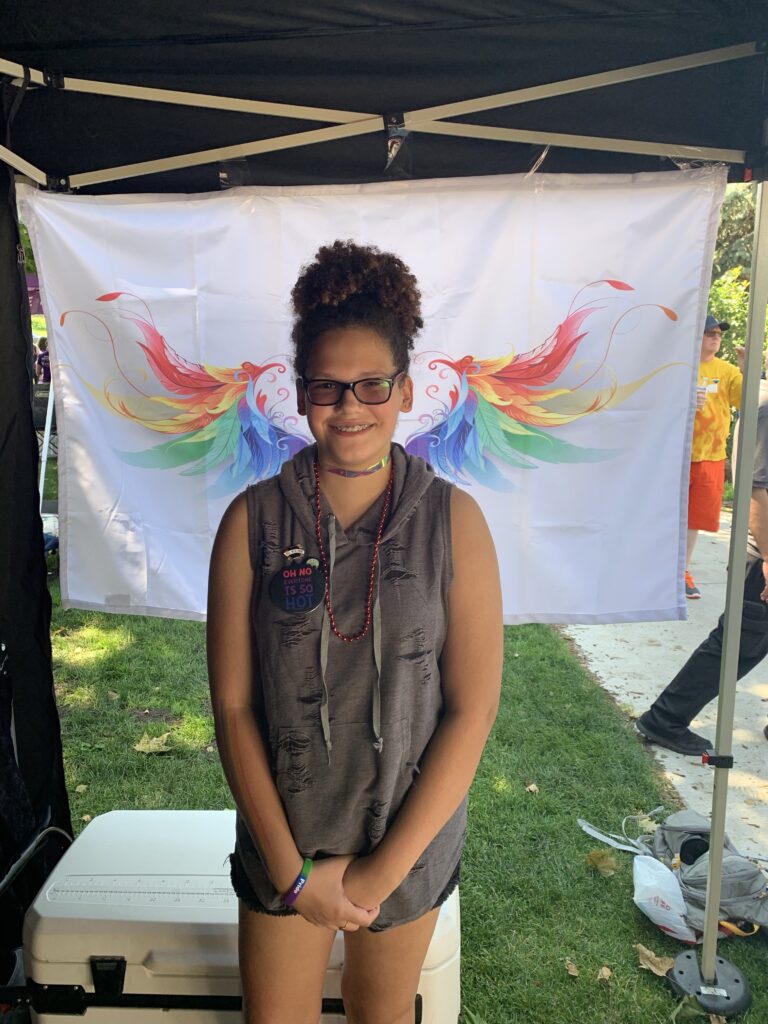 We walked along the river and found some shade to sit at and eat lunch and icees. The water was so lovely. I wish I had dressed to swim. I would've just floated in the river right there. The kids loved the day as did we. In the posts attached to here, if you scroll through the gallery images you can see beautiful shots of the river. Looking at it right now, I just want to go swimming. Summer time fishing and floats are not uncommon in the Truckee right there. Kayaking and rafting are super fun to watch from the bridges also.
I was expecting some issues or disturbances, given that this is Reno NV and people here are only moderately tolerant and some openly homophobic/racist. The people at Pride were loud, proud, larger than life in color and exuberant. To our joy there was not a single heckler, incident or unkindness that we witnessed. People were hugging each other, smiling. I saw many free Mom hugs and free Dad hugs shirts too!!! I WANT A MYTHICAL FAMILY FREE HUGS SHIRT. (next year baby... next year. It's on)
We also were able to take a friend of Autumns with us, Luka, and I was so happy to have him with us.
Enjoy the photos. Each Instagram post is a gallery! Click the little white arrows on the sides of each post image to scroll through.
We love you. We are your family now. Come get hugs, drink your water, and eat some veggies! ❤️❤️❤️❤️
---